Sections
Text Area
研究領域
神經科學基礎研究、神經系統疾病發生機制和干預措施開發
Left Column
Image
Image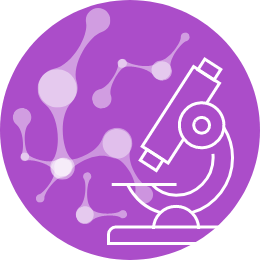 Text Area
神經退行性疾病和再生
瞭解主要神經退行性疾病的病理生理機制,探討再生機制,以及制定有效的應對措施。
Right Column
Image
Image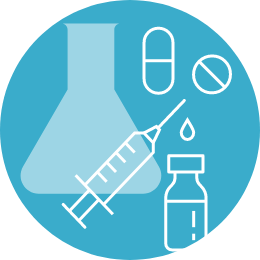 Text Area
神經技術和藥物研發
開發用於研究、監測和操縱神經元活動和功能的新技術,並開發針對神經系統疾病的治療方法。
Text Area
代表著作
Zhou X, Chen Y, Ip FCF, Jiang Y, Cao H, Lv G, Zhong H, Chen J, Ye T, Chen Y, Zhang Y, Ma S, Lo RMN, Tong EPS; Alzheimer's Disease Neuroimaging Initiative; Mok VCT, Kwok TCY, Guo Q, Mok KY, Shoai M, Hardy J, Chen L, Fu AKY, Ip NY. Deep learning-based polygenic risk analysis for Alzheimer's disease prediction. Commun Med (Lond). 2023 Apr 6;3(1):49.
Wang X, Yang C, Wang X, Miao J, Chen W, Zhou Y, Xu Y, An Y, Cheng A, Ye W, Chen M, Song D, Yuan X, Wang J, Qian P, Wu AR, Zhang ZY, Liu K. Driving axon regeneration by orchestrating neuronal and non-neuronal innate immune responses via the IFNγ-cGAS-STING axis. Neuron. 2023 Jan 18;111(2):236-255.e7. doi: 10.1016/j.neuron.2022.10.028.
Dong A, Liu J, Lin K, Zeng W, So WK, Hu S, Cheung TH. Global chromatin accessibility profiling analysis reveals a chronic activation state in aged muscle stem cells. iScience. 2022 Aug 17;25(9):104954. doi: 10.1016/j.isci.2022.104954.
Jiang Y, Zhou X, Wong HY, Ouyang L, Ip FCF, Chau VMN, Lau SF, Wu W, Wong DYK, Seo H, Fu WY, Lai NCH, Chen Y, Chen Y, Tong EP, Alzheimer's Disease Neuroimaging Initiative, Mok VCT, Kwok TCY, Mok KY, Shoai M, Lehallier B, Morán Losada P, O'Brien E, Porter T, Laws SM, Hardy J, Wyss-Coray T, Masters CL, Fu AK, Ip NY. An IL1RL1 genetic variant lowers soluble ST2 levels and the risk effects of APOE-ε4 in female patients with Alzheimer's disease. Nat Aging. 2022 Jul;2:616–634. 
Wu W, He S, Wu J, Chen C, Li X, Liu K, Qu JY. Long-term in vivo imaging of mouse spinal cord through an optically cleared intervertebral window. Nat Commun. 2022 Apr 12;13(1):1959. Erratum in: Nat Commun. 2022 Jul 7;13(1):3930. 
Duan Y, Ye T, Qu Z, Chen Y, Miranda A, Zhou X, Lok KC, Chen Y, Fu AKY, Gradinaru V, Ip NY. Brain-wide Cas9-mediated cleavage of a gene causing familial Alzheimer's disease alleviates amyloid-related pathologies in mice. Nat Biomed Eng. 2022 Feb;6(2):168-180.
Jiang Y, Zhou X, Ip FC, Chan P, Chen Y, Lai NCH, Cheung K, Lo RMN, Tong EPS, Wong BWY, Chan ALT, Mok VCT, Kwok TCY, Mok KY, Hardy J, Zetterberg H, Fu AKY, Ip NY. Large-scale plasma proteomic profiling identifies a high-performance biomarker panel for Alzheimer's disease screening and staging. Alzheimers Dement. 2022 Jan;18(1):88-102.
Wu X, Ganzella M, Zhou J, Zhu S, Jahn R, Zhang M. Vesicle Tethering on the Surface of Phase-Separated Active Zone Condensates. Mol Cell. 2021 Jan 7;81(1):13-24.e7.
Li H, Nam Y, Huo R, Fu W, Jiang B, Zhou Q, Song D, Yang Y, Jiao Y, Weng J, Yan Z, Di L, Li J, Wang J, Xu H, Wang S, Zhao J, Wen Z, Wang J, Cao Y. De Novo Germline and Somatic Variants Convergently Promote Endothelial-to-Mesenchymal Transition in Simplex Brain Arteriovenous Malformation. Circ Res. 2021 Oct 15;129(9):825-839.
Geng Y, Liu C, Cai Q, Luo Z, Miao H, Shi X, Xu N, Fung CP, Choy TT, Yan B, Li N, Qian P, Zhou B, Zhu G. Crystal structure of parallel G-quadruplex formed by the two-repeat ALS- and FTD-related GGGGCC sequence. Nucleic Acids Res. 2021 Jun 4;49(10):5881-5890.
Wang X, Ye F, Wen Z, Guo Z, Yu C, Huang WK, Rojas Ringeling F, Su Y, Zheng W, Zhou G, Christian KM, Song H, Zhang M, Ming GL. Structural interaction between DISC1 and ATF4 underlying transcriptional and synaptic dysregulation in an iPSC model of mental disorders. Mol Psychiatry. 2021 Apr;26(4):1346-1360.
Xu P, Chang JC, Zhou X, Wang W, Bamkole M, Wong E, Bettayeb K, Jiang LL, Huang T, Luo W, Xu H, Nairn AC, Flajolet M, Ip NY, Li YM, Greengard P. GSAP regulates lipid homeostasis and mitochondrial function associated with Alzheimer's disease. J Exp Med. 2021 Aug 2;218(8):e20202446.
Wang Y, Yang Y, Chen S, Wang J. DeepDRK: a deep learning framework for drug repurposing through kernel-based multi-omics integration. Brief Bioinform. 2021 Sep 2;22(5):bbab048.
Wang Y, Fu WY, Cheung K, Hung KW, Chen C, Geng H, Yung WH, Qu JY, Fu AKY, Ip NY. Astrocyte-secreted IL-33 mediates homeostatic synaptic plasticity in the adult hippocampus. Proc Natl Acad Sci U S A. 2021 Jan 5;118(1):e2020810118.
Park C, Chen X, Tian CL, Park GN, Chenouard N, Lee H, Yeo XY, Jung S, Tsien RW, Bi GQ, Park H. Unique dynamics and exocytosis properties of GABAergic synaptic vesicles revealed by three-dimensional single vesicle tracking. Proc Natl Acad Sci U S A. 2021 Mar 2;118(9):e2022133118.
Wu MY, Wong AYH, Leung JK, Kam C, Wu KL, Chan YS, Liu K, Ip NY, Chen S. A near-infrared AIE fluorescent probe for myelin imaging: From sciatic nerve to the optically cleared brain tissue in 3D. Proc Natl Acad Sci U S A. 2021 Nov 9;118(45):e2106143118.
Weng J, Yang Y, Song D, Huo R, Li H, Chen Y, Nam Y, Zhou Q, Jiao Y, Fu W, Yan Z, Wang J, Xu H, Di L, Li J, Wang S, Zhao J, Wang J, Cao Y. Somatic MAP3K3 mutation defines a subclass of cerebral cavernous malformation. Am J Hum Genet. 2021 May 6;108(5):942-950.
Lau SF, Fu AKY, Ip NY. Cytokine signaling convergence regulates the microglial state transition in Alzheimer's disease. Cell Mol Life Sci. 2021 May;78(10):4703-4712.
Chen X, Wu X, Wu H, Zhang M. Phase separation at the synapse. Nat Neurosci. 2020 Mar;23(3):301-310.
Wu S, Nguyen LTM, Pan H, Hassan S, Dai Y, Xu J, Wen Z. Two phenotypically and functionally distinct microglial populations in adult zebrafish. Sci Adv. 2020 Nov 18;6(47):eabd1160.
Yue L, Wan R, Luan S, Zeng W, Cheung TH. Dek Modulates Global Intron Retention during Muscle Stem Cells Quiescence Exit. Dev Cell. 2020 Jun 22;53(6):661-676.e6.
Yu X, Zhao Q, Li X, Chen Y, Tian Y, Liu S, Xiong W, Huang P. Deafness mutation D572N of TMC1 destabilizes TMC1 expression by disrupting LHFPL5 binding. Proc Natl Acad Sci U S A. 2020 Nov 24;117(47):29894-29903.
Chen K, Yang R, Li Y, Zhou JC, Zhang M. Giant ankyrin-B suppresses stochastic collateral axon branching through direct interaction with microtubules. J Cell Biol. 2020 Aug 3;219(8):e201910053.
Au FKC, Hau BKT, Qi RZ. Nek2-mediated GAS2L1 phosphorylation and centrosome-linker disassembly induce centrosome disjunction. J Cell Biol. 2020 May 4;219(5):e201909094.
Lok TM, Wang Y, Xu WK, Xie S, Ma HT, Poon RYC. Mitotic slippage is determined by p31comet and the weakening of the spindle-assembly checkpoint. Oncogene. 2020 Mar;39(13):2819-2834.
Ouyang L, Chen Y, Wang Y, Chen Y, Fu AKY, Fu WY, Ip NY. p39-associated Cdk5 activity regulates dendritic morphogenesis. Sci Rep. 2020 Oct 30;10(1):18746.
Zhou X, Chen Y, Ip FCF, Lai NCH, Li YYT, Jiang Y, Zhong H, Chen Y, Zhang Y, Ma S, Lo RMN, Cheung K, Tong EPS, Ko H, Shoai M, Mok KY, Hardy J, Mok VCT, Kwok TCY, Fu AKY, Ip NY. Genetic and polygenic risk score analysis for Alzheimer's disease in the Chinese population. Alzheimers Dement (Amst). 2020 Aug 5;12(1):e12074.
Yang C, Wang X, Wang J, Wang X, Chen W, Lu N, Siniossoglou S, Yao Z, Liu K. Rewiring Neuronal Glycerolipid Metabolism Determines the Extent of Axon Regeneration. Neuron. 2020 Jan 22;105(2):276-292.e5.
Lau SF, Cao H, Fu AKY, Ip NY. Single-nucleus transcriptome analysis reveals dysregulation of angiogenic endothelial cells and neuroprotective glia in Alzheimer's disease. Proc Natl Acad Sci U S A. 2020 Oct 13;117(41):25800-25809.
Lau SF, Chen C, Fu WY, Qu JY, Cheung TH, Fu AKY, Ip NY. IL-33-PU.1 Transcriptome Reprogramming Drives Functional State Transition and Clearance Activity of Microglia in Alzheimer's Disease. Cell Rep. 2020 Apr 21;31(3):107530.
Qin Z, Chen C, He S, Wang Y, Tam KF, Ip NY, Qu JY. Adaptive optics two-photon endomicroscopy enables deep-brain imaging at synaptic resolution over large volumes. Sci Adv. 2020 Sep 30;6(40):eabc6521.
Oldrini B, Vaquero-Siguero N, Mu Q, Kroon P, Zhang Y, Galán-Ganga M, Bao Z, Wang Z, Liu H, Sa JK, Zhao J, Kim H, Rodriguez-Perales S, Nam DH, Verhaak RGW, Rabadan R, Jiang T, Wang J, Squatrito M. MGMT genomic rearrangements contribute to chemotherapy resistance in gliomas. Nat Commun. 2020 Aug 4;11(1):3883.